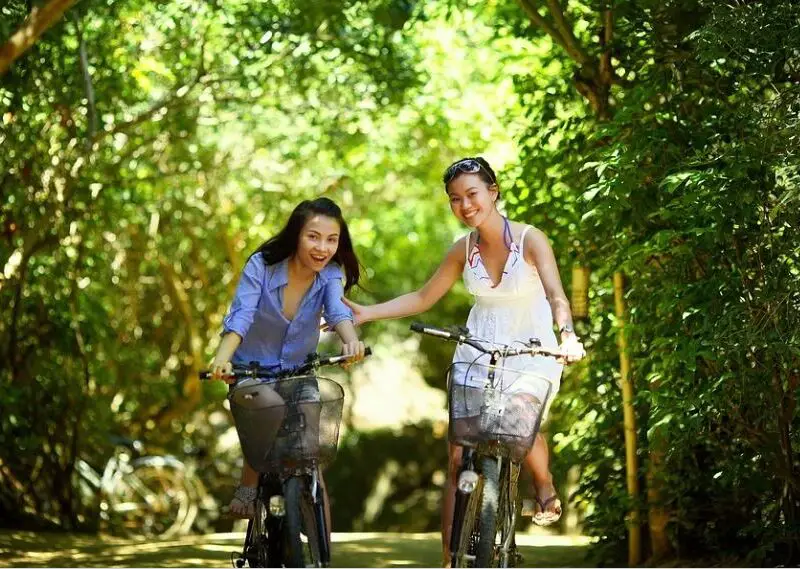 No matter how small piece of the universe we consider ourselves, we are its important component. As in a democracy, every vote has value, so any actions of each individual person have a huge impact on the rest of the world. If you touch on the topic of plastic alone, and think about how many people use it every day. Plastic cocktail straws, plastic cups, meat packaging, bags and toothpaste. Realizing how much influence each individual person has, it becomes clear that "one is not a warrior in the field" is not the case. It is not at all necessary to become a hero and perform great feats. It is enough just to slightly change your daily habits. In this article, I've compiled 5 healthy eco friendly habits to start with.
Why do I need it?
No one thought about what we can do for the planet. But, fortunately, it somehow happened that more and more people are interested in healthy lifestyle and ecology. People have become more educated and aware in this regard. We see how human influence on the planet destroys it. We perfectly understand that if we start to change something today, then we can be one of the last generations on planet Earth. Therefore, if your own health is your own business. Then, in the case of ecology, there are no innocent and innocent people here. This applies to everyone and everyone.
1. Reduce the use of plastic to a minimum.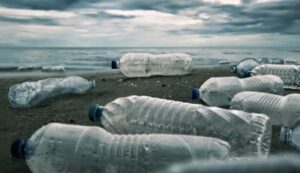 It is no longer a secret that plastic decomposes for more than 400 years, which is tragic for the eco-system. Yes, this is definitely an incredibly convenient and cheap invention that makes our life easier. But while the world cannot cope with the disposal of plastic, it is worth at least limiting its use. I'm not talking now about joining the Zero waste community right away. Just discard or replace the plastic with another alternative. So what can you replace?
Plastic lids on glasses and plastic bottles. A great alternative is to use glass bottles, as well as reusable bottles and thermo cups.
Plastic straws. You can easily refuse the tubes altogether or replace them with cardboard ones.
Packages. Instead of buying bags from the store every time, it's better to wear your own reusable fabric. Or give preference to paper bags.
Liquid soap and shampoos. Do you really need it so much? Body soap and hair soap are just as good. In addition, this soap is a more natural product, and therefore more useful. Moreover, its use is very economical, therefore, with proper storage and use, it can last for a whole year. A wide selection of all kinds of natural soaps is offered, for example, by the French brand "Label Des Sens". You can also make a natural shampoo yourself – you can read more about natural shampoo recipes here.
2. Use only cruelty – free brand cosmetics
Replace all your cosmetics with brands that do not test their products on animals at any stage, and also have nothing to do with non-cruelty-free firms. It may be difficult at first to find a replacement for your favorite foundation or powder, but just like in the case of people, there are no irreplaceable ones. In any case, the fact that you at least start to pay attention to this is already a great first step. Here are some of the budget brands that don't test their products on animals:
And here is a list of cruelty-free brands from the luxury segment:
There are also conventionally cruelty free brands. Such as L'Oreal, for example. The firm itself has abandoned animal testing. Nevertheless, she was indirectly involved in this. L'Oreal makes huge money exporting its cosmetics to China. In a country where, before going on sale, cosmetics must be tested on animals, at the legislative level. So L'Oreal himself seems to be not involved, but nevertheless encourages and sponsors such tests through other institutions. Which, in turn, differs from the concept of cruelty free.
3. Dispose of your food waste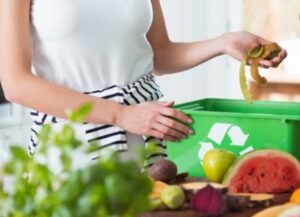 1/3 of the food ends up in landfills. There, under the endless layers of compressed garbage, food waste "suffocates". As a result of this anaerobic process, substances are released that are responsible for the unforgettable smell of landfills, their flammability, as well as the greenhouse effect.
Food waste is a big environmental problem as long as it is stored in landfills. Becoming garbage – they poison our planet.
At the same time, if you apply other tools: food waste can turn into a precious resource.
For food waste to always be gold, it is imperative to sort it into a separate container. For conversion into high quality compost and biogas, for the production of electricity and heat.
4. Cut your meat intake to a minimum
In the not too distant future, we will recall with horror what atrocities were committed on meat farms. Absolutely, after a couple of generations, we will finally abandon animal meat, replacing it with laboratory or plant origin. Over the past 10 years, the quality and advancement of vegetarian products has been astounding. Vegetarian cheeses, burgers, steaks and sausages are getting better and better. More and more inclining us to make a choice in favor of giving up meat. For example, VioLife offers a wide selection of vegetarian cheeses .… You can find their products both in chain stores such as Auchan and directly order online. All your favorite cheeses, but plant-based. Among them are Cheddar, Mozarella, Parmezan, Philadelphia, Smoked Cheddar. And my beloved Feta. They all have a delicate coconut flavor.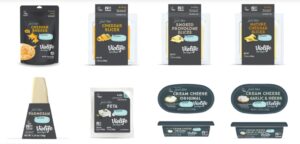 Vivera offers a wide selection of vegetarian meats . Here you will find vegetarian steak, burger, bacon, chicken, shawarma. See for yourself how difficult it is to distinguish food from real food. One way or another, the taste does not duplicate animal meat in 100 percent. But still the taste is very, very similar.

So why should you consider cutting back on meat? Let's leave the aspect of morality and the benefits for health and digestion to the background. Given the topic of the article, we would like to clarify why meat consumption adversely affects our planet and the environment. I am sure that even many vegetarians have not thought about how the meat industry affects the environment.
It's very simple – it's all about the water. Yes, it is in her. As everyone knows, the reserves of fresh water on Earth in autumn are limited. And dozens of liters of water are spent on animal husbandry and slaughterhouses. According to the Grace Communication Foundation, the food we eat accounts for 2/3 of our total water intake. And the largest amount of water is spent on meat production. Take a look at the numbers based on research published by The Guardin in the table below. Here is the amount of fresh water consumed for the production of 1 kg of product:
Animal Products

1 kg of beef
15,000 liters of water
1 kg pork
6,000 liters of water
1 kg of chicken meat
4,300 liters of water

Plant Products

1 kg of bread
1,600 liters of water
1 kg of bananas
790 liters of water
1 kg of potatoes
287 liters of water
1 kg of tomatoes
214 liters of water
Just think, 1 kg of beef is 52 kg of potatoes or 470 showers!
Ecologically speaking, it's not a big tragedy to fry your own steak a couple of times a month. But if you and your family members serve meat every day, this is already a serious impact on the ecosystem.
5. Give preference to sustainable transport as often as possible
Landfills are hugely responsible for methane emissions and greenhouse gas emissions. However, they are not the only ones to blame. A horrendous amount of personal and public transport is literally poisoning the planet with exhaust fumes. Which, again, inevitably leads us to climate change. Therefore, it is important to walk or cycle to work as often as possible. Easier said than done. Especially when it comes to long-distance travel, just one plane trip brings with it very serious air pollution. The so-called Ecological FootPrint has the highest Ecosystem Impact Index from airplane travel. You can calculate your environmental impact index in one of the calculators. For example, in this.
But not to walk all year round? Well what can I say, hypothetically, the idea is very good – to lose extra pounds and save the mother planetJ But nothing, for such lazy people like me, we have good news. In Sweden, more than 50 percent of all transport is powered by electricity. Thus, in the next 10 years, all transport in the world should switch to electricity. This will enable us to seriously combat the problem of greenhouse gases. Or maybe you should buy your own electric car today? For example, a nice BMW model.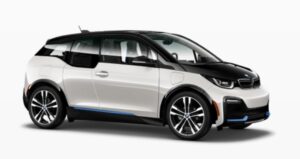 We hope this article was helpful to you and that you follow at least one of the tips. And you will begin to change your daily habits for the benefit of future generations.