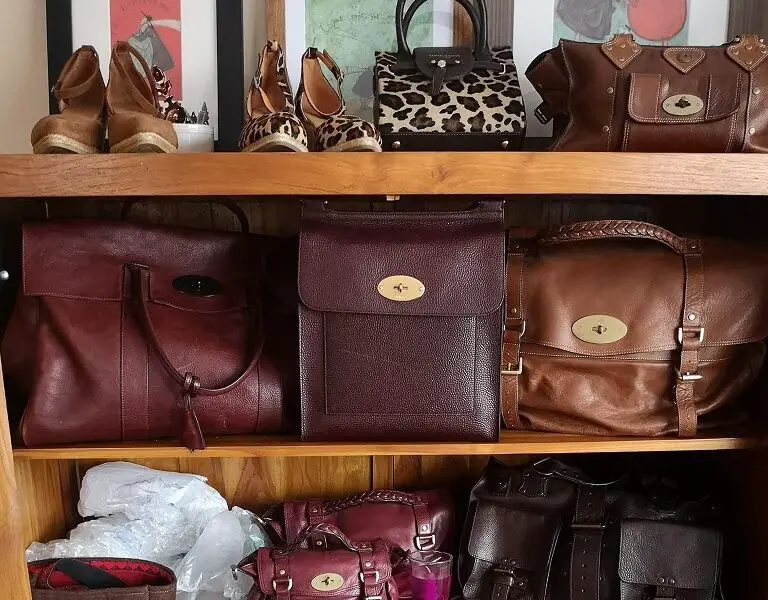 In this aricle, we have collected the most famous English Bag Brands. The prices are very different. From £150 to £4000. As is typical of classic English style, many of the listed brands share common characteristics. For instance, the emphasis on the quality of materials – leather and accessories, even and neat seams, durability, restraint in design and natural colors. In addition, the absence of flashy logos, labels. Fashion in England, unlike in many other countries, is characterized by a lack of subservience to seasonal canons and originality. English style icons are Kate Middleton, Victoria Beckham, Meghan Markle. For your convenience, this list has been compiled in such a way that the most expensive brands come first, and the most affordable ones are in the end.
1. Launer London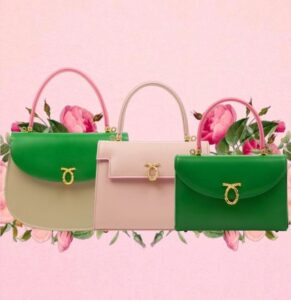 These handbags can be considered truly luxury. It is the most favorite of Queen Elizabeth II . Also the Prince of Wales and the Duchess of Cornwall are frequent customers of the boutiques. The bags of this brand have also been seen in many films, such as "The Crown" on Netflix. Recognizable, but not flashy handwriting of the brand makes it very desirable. And if in the case of Chanel – we attribute the brand to mainstream luxury, then the design of Launer bags can be called truly royal.
2 Burberry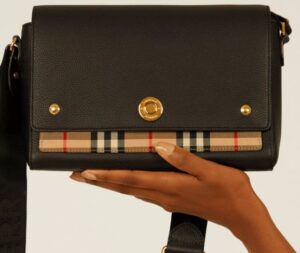 Not to say that Burberry is particularly distinguished by its bags. Since the emphasis was primarily on clothing lines. Famous trench coats and shawls are the first thing that comes to mind when we are talking about brand associations. However, the Burberry plaid bag was once the pinnacle of English fashion, today I think that for the same money you can buy a much more worthy handbag.
3.Mulberry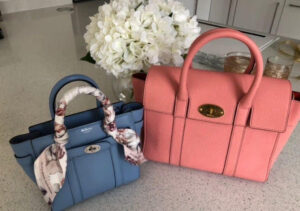 Perhaps one of the most elegant and practical brands. Along with Coach, it is distinguished by its versatility and excellent quality. Prices are quite reasonable, but vary from model to model. In the collections of the brand, you can find both fairly budget bags and bags worth more than £1000. In my personal opinion, from the entire list in this article, it is Mulberry that deserves your attention in the first place . Bags from this brand will be an excellent choice for those who want to purchase their first British handbag.
4. Alexander McQueen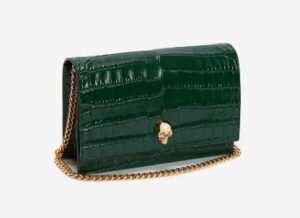 This brand is best known for its footwear. However, in the collections you can always find attractive accessories that complement any look.
5. Jimmy Choo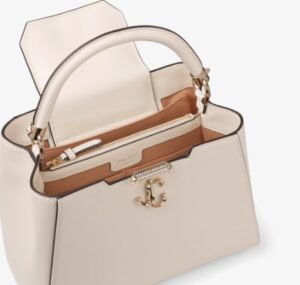 Jimmy Choo! A brand of insane popularity, so often copied by illegal breeders. Shoes and handbags from Jimmy Choo are a win-win option. It is hard to make a mistake when choosing the products of this brand. But still, the main niche of the brand from the Malaysian designer is shoes.
6. Strathberry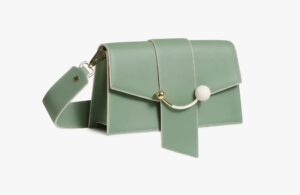 Strathberry (Strathberry of Scotland) is a Scottish bag brand. Accessories from this brand can often be seen on Meghan Markle and Kate Middleton, especially in everyday life. The company was founded in 2011, but gained particular popularity in 2017, when Meghan Markle first appeared in public in it. Colors are used exclusively natural, the most popular are British Racing Green and Cognac. Most items are in the £400-£1000 price range. The company also has two boutiques in London.
7. Smythson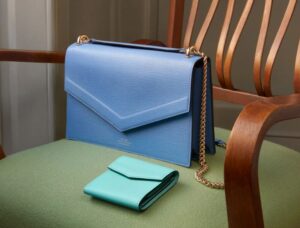 Smythson was founded in 1887. They were famous for they stationery, small leather goods and suede, preferring soft leather, and products in muted colors. For decades, the company has been one of the suppliers of the British Crown. Smythson's clients have included Winston Churchill, Sigmunt Freud, Vivien Leigh and Grace Kelly. The brand has also received trust marks from British royal families, as well as Indian maharajas. The accessories are very minimalistic, the logos are also hidden and almost invisible on the products.
8. Tusting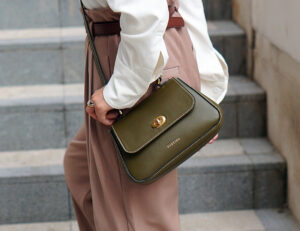 Tusting was founded in 1875 in a small village famous for its leather production. The company later moved to the nearby village of Lavendon, where it has remained ever since. Nearly half of product sales are in Japan and China.
As with most British brands, Tusting bags are referred to by the world's fashion influencers as classic, timeless accessories.
Like in case with Strathberry, the company exploded in popularity in 2007 when the established style icon in the Royal Family appeared in public with a Tusting handbag. In this case, it was Kate Middleton.
9. Kurt Geiger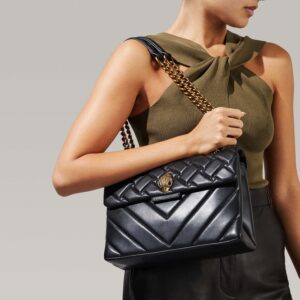 Kurt Geiger are bright and bold accessories at an affordable price. Most of the range usually does not exceed the cost of 250 £. That makes the brand insanely popular around the world among young women. If you have to choose one word to describe the brand, it would most likely be "provocative". Kurt Geiger is freshness, youth, looseness and self-confidence.
10. L.K. Bennett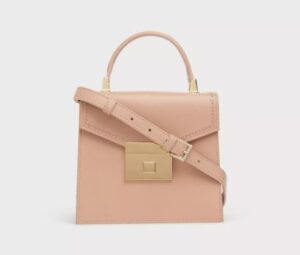 LK Bennett London are known for their clothing, footwear and accessories lines. Speaking of bags, special attention should be paid primarily to their incomparable elegant clutches. An affordable price of 150-200 £ and excellent quality are especially appreciated by girls who are looking for accessories for a special event.
11. Radley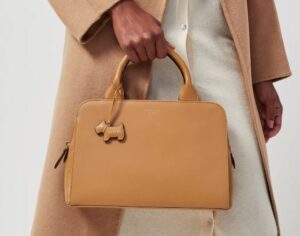 Radley is a budget brand with great quality accessories. Due to their versatility, Radley handbags are popular among both young girls and matured ladies. You can purchase the brand's accessory for £130. Radley LONDON , founded in 1998.
12. Mimi Berry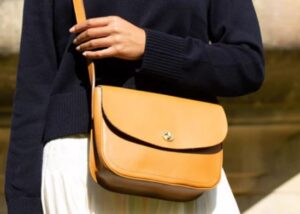 Mimi was on this list in last place, as the most budget brand. But do not be deceived by the price, because the handbags of this brand are beautiful, distinguished by their excellent quality. And definitely worth your money and attention. Suitable for women of all ages. Mimi Berry make their leather using vegetable tanning. This process, which takes several weeks,  is environmentally friendly and low-waste. (Read about 5 useful Eco-Fiendly Habits) In addition, this method of leather processing retains all the natural dents of natural leather, changing over the years, matured, changing its thickness and color. What is an undoubted sign of the authenticity and quality of the product. We can observe similar changes in some of the Louis Vuitton's bags. When light pens change color over the years to a deep almond.