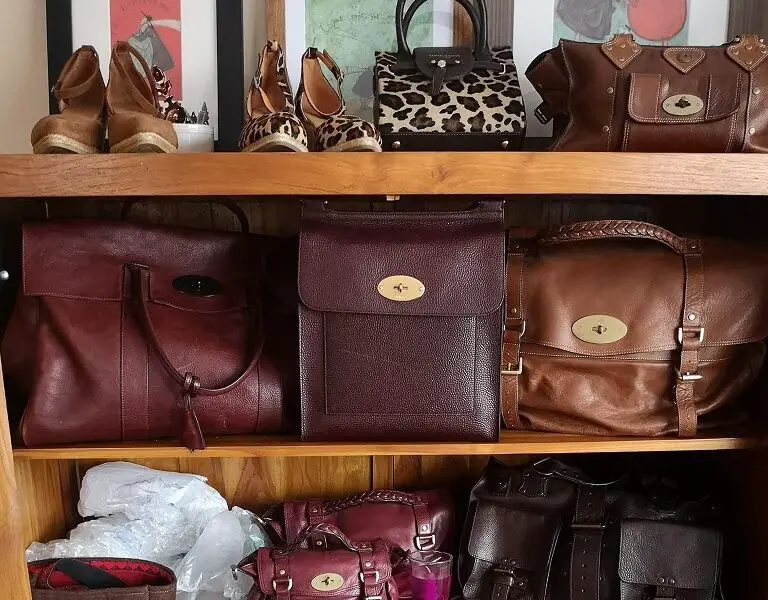 In this compilation, we present the most well-known British handbag brands that deserve your attention. The price range for their products is quite extensive, ranging from £150 to £4000, allowing you to choose the perfect model according to your budget.
True to the classic English style, these brands share common characteristics: they pay special attention to the quality of materials such as leather and hardware, ensure even and neat stitching, guarantee durability, and exhibit understated designs with natural colors. They prioritize "quiet luxury" over flashy logos and labels.
Fashion in England sets itself apart from many other countries with its independence from seasonal trends and uniqueness. Icons of style like Kate Middleton, Victoria Beckham, and Meghan Markle embody English elegance.
For your convenience, we have compiled a list in a way that presents the most prestigious brands with higher prices at the beginning, and concludes with brands offering more affordable options.
1. Launer London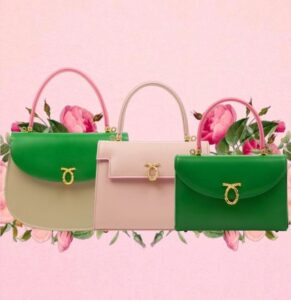 These bags are a true symbol of luxury. They are so exquisite that even Queen Elizabeth II chooses them for her outings. The Prince of Wales and the Duchess of Cornwall are also regular customers of this brand. Launer London's great success can be seen not only in palaces but also on the screen, as their bags were featured in the Netflix series "The Crown." They have a recognizable and elegant appearance, without the need for ostentatious luxury. The design of Launer bags can be called truly royal.
2 Burberry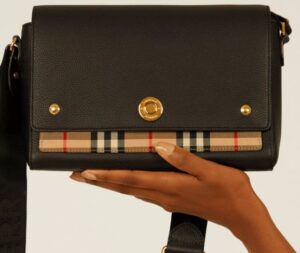 Burberry is a symbol of British classicism and elegance. Their bags are characterized by impeccable quality and the iconic checkered print, which has become their signature. From fashionable clutches to practical shopper bags, Burberry offers a wide range of models that enhance your style and add charm to your look.
3.Mulberry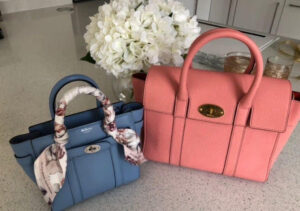 Perhaps one of the most elegant and practical brands, Mulberry is comparable to Coach in terms of versatility and excellent quality. The prices are reasonable, varying from model to model, with some bags priced over £1000. Each Mulberry bag is crafted with great skill and attention to detail, making them timeless and elegant. From their classic Bayswater model to modern designer bags, Mulberry offers impeccable style and functionality. In my personal opinion, among all the brands in this article, Mulberry deserves your attention first and foremost. Their bags are an excellent choice for those looking to own their first British handbag.
4. Alexander McQueen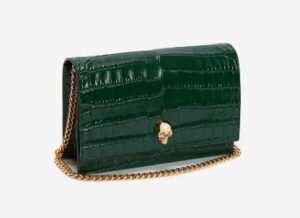 The Alexander McQueen brand is known for its eccentric and progressive designs. Their bags are true works of art, combining innovative shapes and exquisite details. The Alexander McQueen bag collection is elegant and bold, perfect for those who seek to stand out from the crowd. Nevertheless, their collections always include attractive accessories that complement any outfit.
5. Jimmy Choo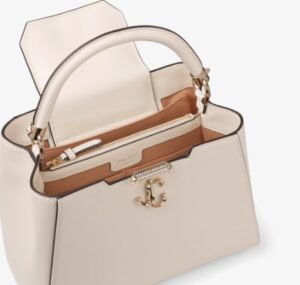 Jimmy Choo! This brand is incredibly popular and often copied by illegal manufacturers. Jimmy Choo's shoes and handbags are a fail-safe option. It's hard to go wrong when choosing their products. However, the brand's main niche, created by the Malaysian designer, is footwear.
6. Strathberry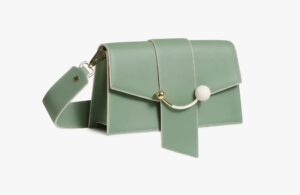 Strathberry (Strathberry of Scotland) is an exquisite Scottish handbag brand, often seen adorning Meghan Markle and Kate Middleton, especially in their everyday lives. The company was founded in 2011, but it gained true recognition in 2017 when Meghan Markle first showcased it in public. The brand is renowned for its natural shades, including popular colors like British Racing Green and Cognac. Most of their products are priced between £400 and £1000, and the company also has two boutiques in London.
7. Smythson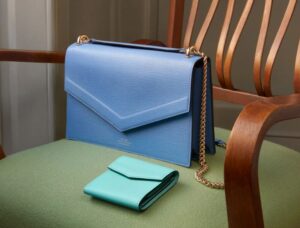 Smythson is a brand with a rich history, founded in 1887. It is well-known for its stationery and elegant leather and suede goods, featuring soft leather and muted tones. At one time, the company was a supplier to the British royal family, and among its clients were notable figures such as Winston Churchill, Sigmund Freud, Vivien Leigh, and Grace Kelly. The brand also gained the trust of the British monarchy and Indian maharajas. Smythson's hardware is elegant and minimalist, with logos cleverly integrated, making them very discreet.
8. Tusting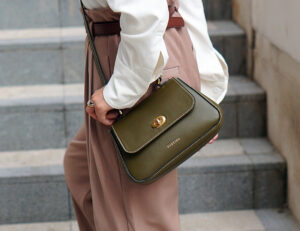 Tusting is a British brand that was founded in 1875 in a small village known for its leather production. Later, the company moved to the neighboring village of Lavendon, where it remains to this day. Almost half of Tusting's sales come from Japan and China. Like most british brands, Tusting bags are considered timeless accessories in a classic style by fashion authorities around the world. The company gained popularity in 2007 when a recognized style icon in the Royal Family appeared in public with a Tusting bag. In this case, it was Kate Middleton.
9. Kurt Geiger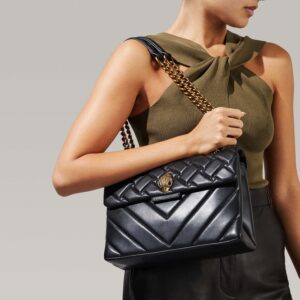 Kurt Geiger offers bold and vibrant accessories at an affordable price point. Most of their range usually does not exceed £250, making the brand immensely popular worldwide among young women. If there was one word to describe the brand, it would likely be "provocate". While their accessories are not loud, they are less restrained and more confident. Kurt Geiger represents freshness, youthfulness, spontaneity, and self-assurance.
10. L.K. Bennett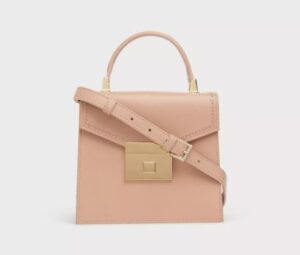 LK Bennett London is known for its collections of clothing, footwear, and accessories. Special attention should be given to their superb and elegant clutches. The price of these bags varies depending on the specific model. LK Bennett offers a range of sophisticated and stylish options that complement any outfit. Their clutches are often favored by women attending formal events or seeking a polished accessory for a special occasion.
11. Radley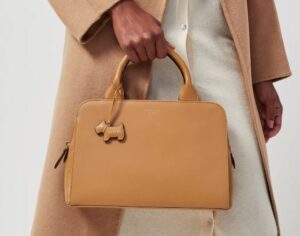 Radley London
, founded in 1998, is a British brand known for its playful and stylish handbags. Their bags are often adorned with a dog motif, which is the brand's signature, giving them uniqueness and charm. Radley offers a wide range of models, from shopper bags to crossbody bags, that will emphasize your individuality and add a touch of fun to your outfit. You can purchase Radley accessories starting from £130.
12. Mimi Berry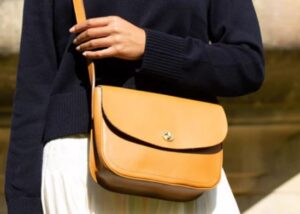 Mimi Berry finds itself at the bottom of this list as the most budget-friendly brand. However, don't be deceived by the price, as the bags from this brand are equally beautiful and distinguished by their excellent quality. Mimi Berry produces their leather using vegetable tanning methods. This process takes several weeks but is the most environmentally friendly and low-waste way of producing leather. (Read about 5 useful Eco-Fiendly Habits) Thanks to this method, Mimi Berry bags retain all the natural textural characteristics of the leather, which change over time, developing new creases, thickness, and color. This is a definite sign of authenticity and product quality. Similar changes can be observed in some models of bags from Louis Vuitton, where light handles gradually acquire a deep almond hue over time. This gives the bags a special charm and makes each one unique.