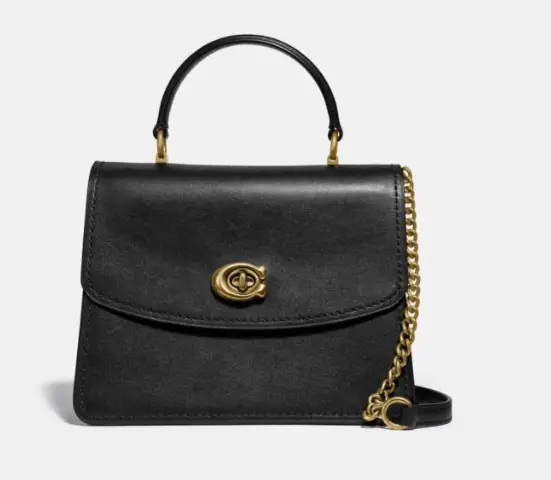 Every girl knows that you can save money on "clothes": sometimes you overlook the fabric quality in favor of design, for instance. But when it comes to investing in shoes and bags, it's unavoidable. After all, you can easily spot a low-quality bag with the naked eye. It's like a man's watch. It's better to have a few, but good ones. Not many are willing to splurge several thousand dollars on a Chanel or Yves Saint Laurent bag. And it's not necessary at all. Thankfully, we have access to brands that offer more affordable prices without compromising on quality compared to luxury brands. Today, let's discuss these brands. We'll delve into branded, high-quality bags that truly deliver value for your money and will last for years. The scent, the cut, the attention to detail – all the elements that make a product top-notch. So, without further ado, I present to you 10 premium bags from the mid-price range, priced under $700. These absolute bestsellers have stood the test of time and will likely never go out of style.
COACH
Coach is an American brand with a rich history dating back to 1941. For their bags, Bonnie Cashin utilized sturdy natural leather, adopting a manufacturing process reminiscent of baseball equipment. Coach's style can be described as country-inspired. However, their modern line offers a diverse range of models, including popular colors such as black and brown, as well as vibrant shades like green, pink, and patterned designs. Interestingly, the brand's inclination towards vibrant colors emerged only in the early 20th century, after over 60 years of existence.
Coach bags are relatively pricier within their segment, with an average price ranging from $400 to $500. Nevertheless, you can find discounted Coach bags for around $300 during sales seasons. However, the most sought-after bags are often hard to find at a discount.
Undoubtedly, the most recognizable and beloved Coach bag among women is the Parker line.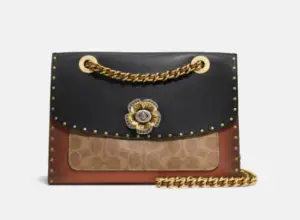 Parker With Rivets And Snakeskin Detail
You can purchase this exquisite beauty on the official website for $600 at the regular price.
If you're just starting your handbag collection, it's worth considering the more versatile version of the Parker bag.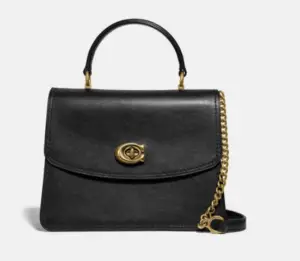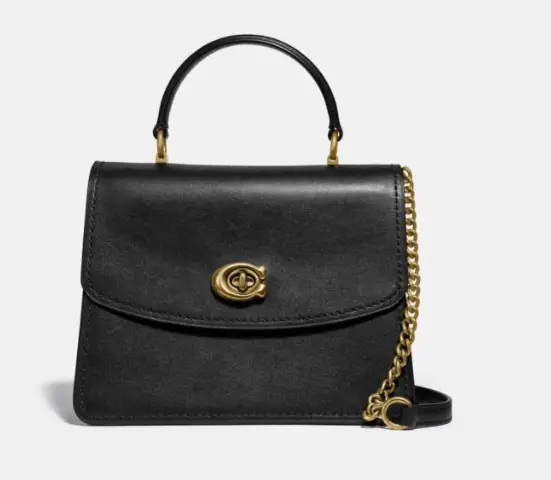 The elegant, timeless, and incredible medium-sized Coach Parker bag is priced at $470 in regular price.
My personal favorite of this brand is the adorable  Tabby Shoulder Bag 26 , available in various colors. The regular price is $500. The Tabby line is also a bestseller, but compared to Parker, it features bolder and edgier elements, while the previous models are more feminine and delicate.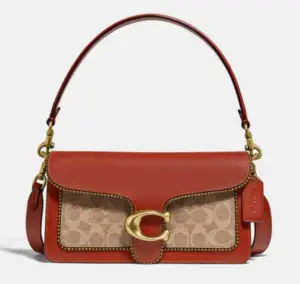 For enthusiasts of bold designs, there are also numerous options. Among the multitude of brands, this one is perhaps my favorite. And that's why Coach is on the top of the list.
PINKO
The recognizable logo in the form of two flying birds, symbolizing freedom and love. PINKO is a brand that has recently started incorporating handbags into its collections. However, it has already made a name for itself in the market and gained millions of fans across the globe. The most popular models have a classic rectangular shape like a postman bag, with a long wide strap or chain. If you're looking for a shopper or clutch, it's better to consider other brands. PINKO bags have similar shapes and sizes. Nevertheless, they are completely different in terms of design. Each bag has something to offer, from classic styles to vibrant little works of art.
The average price for a PINKO bag is $300-$400, offering an incredible combination of price and quality.
For lovers of simplicity and elegance – the top PINKO bag is the MINI LOVE BAG MIX IN NAPPA LEATHER . You can find it in various colours and sizes. The regular price is £350. Isn't it wonderful?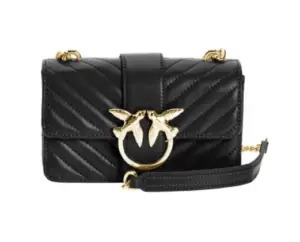 For those who prefer something fun, colourful, and artistic, PINKO offers models such as MINI LOVE BAG FULL LOVE WITH APPLIQUÉD HEARTS . This bag in the regular price is $ 350.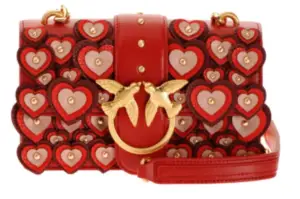 One of my favorites from PINKO is the CLASSIC LOVE BAG PUFF MAXI QUILT IN NAPPA LEATHER . It's modern, simple, unconventional, elegant, and versatile. And it's hard not to notice the striking resemblance to the luxury bag from Saint Laureant – Puffer Loulou . The PINKO bag is priced at $400, while its French sister costs over $1,500.

TORY BURCH
Another American brand that has captured the hearts of women all around the world. The prices are not the lowest, but they are still below £700 in most cases.
I would categorise Tory Burch bags as classic and understated. The beauty lies in simplicity and the recognizable logo. Each bag carries a unique signature. Tory Burch exudes a regal luxury, and these bags need to be carried with grace to complement the owner. Therefore, in my opinion, they are most suitable for women aged 30 and above. It is important to have a complete, harmonious look for the bag to fit into your daily style. But this is a subjective opinion.
Tory Burch truly shines in its evening miniature versions. This is evident in the charming ELEANOR SMALL BAG at the regular price of $ 700.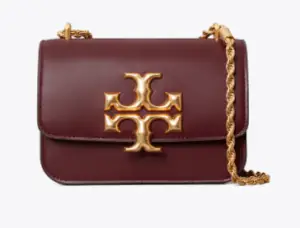 The Tory Burch shopper is also an absolute hit among women, alongside the monogrammed bags from LV that have become tiresome. Quality, style, comfort, uniqueness, and an acceptable price. All of this makes women fall head over heels for the PERRY TRIPLE-COMPARTMENT TOTE BAG at a price of $ 348 with a wide range of colors.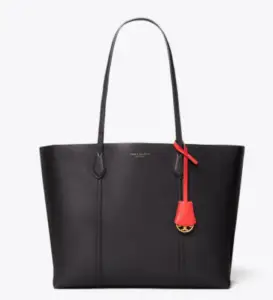 It's impossible not to notice the resemblance to another bag from Yves Saint Laurent Black Large Shopping Bag , priced at $ 1000.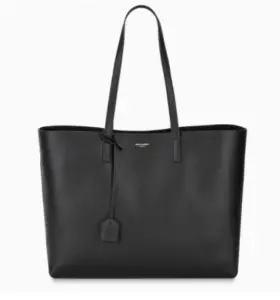 Or in a more casual little bag reminiscent of small  GUCCIs – KIRA CHEVRON SMALL CAMERA BAG at the regular price of $ 450.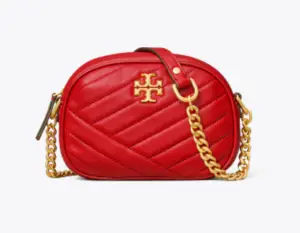 My absolute favourite from Tory Burch is the ROBINSON COLOR-BLOCK MINI SHOULDER BAG . Only  $ 470.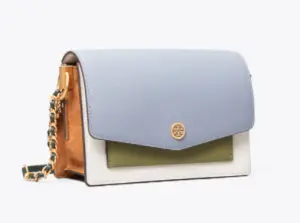 Coccinelle
Are you looking for the perfect size for a handbag? Not too small, not too big. Then take a look at the classic tote from Coccinelle – Coccinelle – Concrete . The price is around $ 200.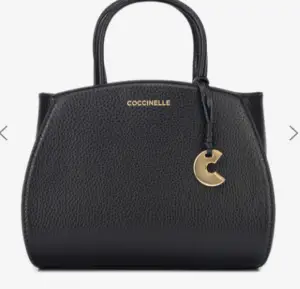 And my personal favorite – a compact, everyday, elegant bag priced at around $ 120 – GV3 Mini Bag E5 GV3 55 N7 07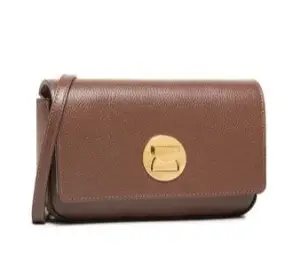 Michael kors
This highly popular American brand can be viewed in different ways. On one hand, similar to Louis Vuitton in the luxury segment, MK is a brand that many people opt for, resulting in widespread usage. MK, like no other, offers a wide selection of bag models, drawing inspiration from various sources. They have a significant global presence. While selecting a bag from this brand may make it challenging to stand out from the crowd, it's important to note that the brand has gained the trust of women worldwide due to its emphasis on quality, durability, and reasonable pricing. Therefore, choosing an MK bag is a reliable choice that won't disappoint.
The absolute hits from MK are::
Shopper Jet Set Large Saffiano Leather Top-Zip Tote Bag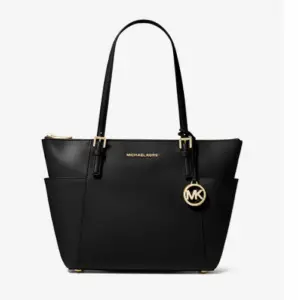 Versatile, compact, available in three colors, Crossbody MK –  Jet Set Large Saffiano Leather Crossbody Bag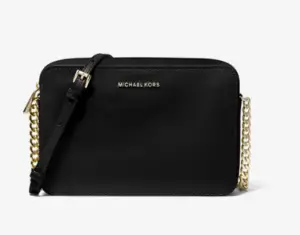 Continue reading in the article "Top 10 Mid-Range Handbag Brands. Part 2".
TEASER:
FURLA

Kate Spade

Lauren Ralph Lauren

See by CHLOE

DKNY